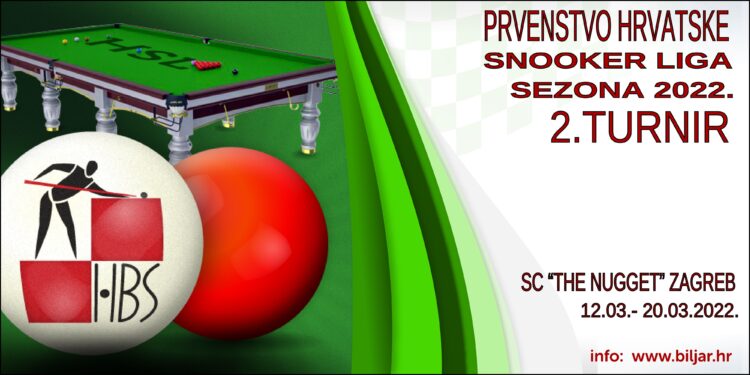 Snooker klub The Nugget će ugostiti najbolje hrvatske igrače snookera od 12.3. do 20.3.2022. godine na 2. turniru PH u HSL sezoni 2022.
Informacije o turniru
Termin i mjesto odigravanja:
2. turnir održat će se od 12.03. do 20.03.2022. godine u Snooker klubu The Nugget, Matunova 14, Zagreb.
Prijave je potrebno poslati na adresu snooker@biljar.hr najkasnije do srijede, 09.03. u 12:00 sati.